Convenient Location
| | |
| --- | --- |
| Blue Duck Hotel | 1 min |
| Main shopping | 2 mins |
| Railway Station | 2 mins |
| Ararat RSL | 3 mins |
| Alexandra Gardens | 5 mins |
| Aradale Asylum | 5 mins |
| Ararat Hospital | 5 mins |
| J Ward Gaol | 5 mins |
| Local Goldfields | 5 mins |
| Green Hill Lake | 10 mins |
Towns Near By
| | |
| --- | --- |
| Beaufort | 32 km |
| Stawell | 33 km |
| Halls Gap | 47 km |
| Avoca | 62 km |
| Ballarat | 90 km |
| Horsham | 97 km |
| Hamilton | 104 km |
| Melbourne | 202 km |
| Adelaide | 528 km |
| | |

Find Us
367 Barkly St
Ararat Victoria 3377 [map]
Call Us
Phone: 03 5352 2521
Accommodation Ararat - Ararat Motor Inn
Ararat is a vibrant rural city located in the heart of a spectacular region, a destination rich in heritage with a wealth of attractions on offer.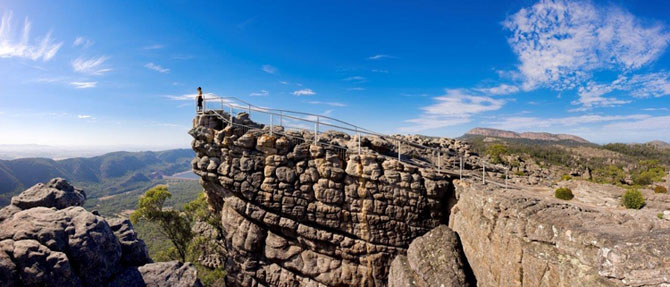 The city provides a diverse range of cultural, natural and historical attractions. Glance into the past at the notorious J Ward Gaol and the Langi Morgala Museum. Visit Aradale, Victoria's largest former Lunatic asylum, which holds many stories; some shocking and some inspiring.
The region also boasts some of the world's most renowned wines. Meet the winemakers as you travel throughout the Grampians and Pyrenees wine regions.
Ararat Motor Inn has five room types: Executive Rooms, King bed Rooms, Queen and single bed rooms, Standard rooms and an Accessible room.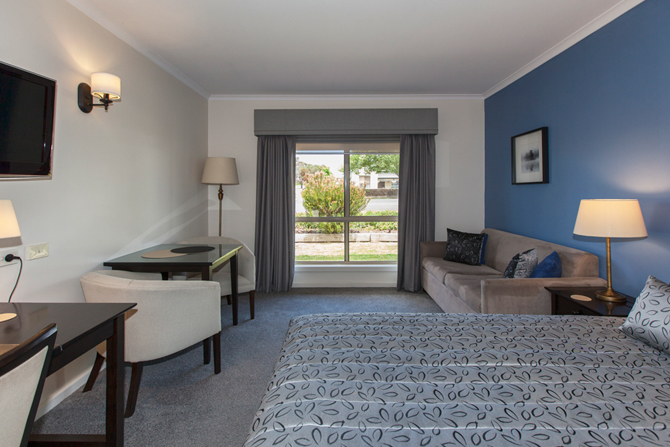 Key facilities are: Modern, well-appointed rooms. Foxtel channels to all rooms. Free Wi-Fi, great location to shops, cafes, restaurants, pubs and clubs.